Occupying a prominent position on the Cork to Bandon road Wm. O'Brien Public Storage has carved out a niche for itself as a storage solution of choice since first opening its doors in 2005. However, in recent times the management team felt that they needed to improve their signage to let people know about the range of services on offer at the facility.
But where to start…. The business contacted a number of signage companies to discuss their requirements before finally settling on B2B Signs as their preferred partner for the project. The reason for this choice, according to Vincent Bartley, Manager at Wm. O'Brien Public Storage, was because from the outset B2B Signs adopted a different approach by making the business take the time to really think about their signage, and what the benefits to the business might be if they were to unlock their message with carefully thought out signs that truly inform and educate the passing public about exactly what services are on offer.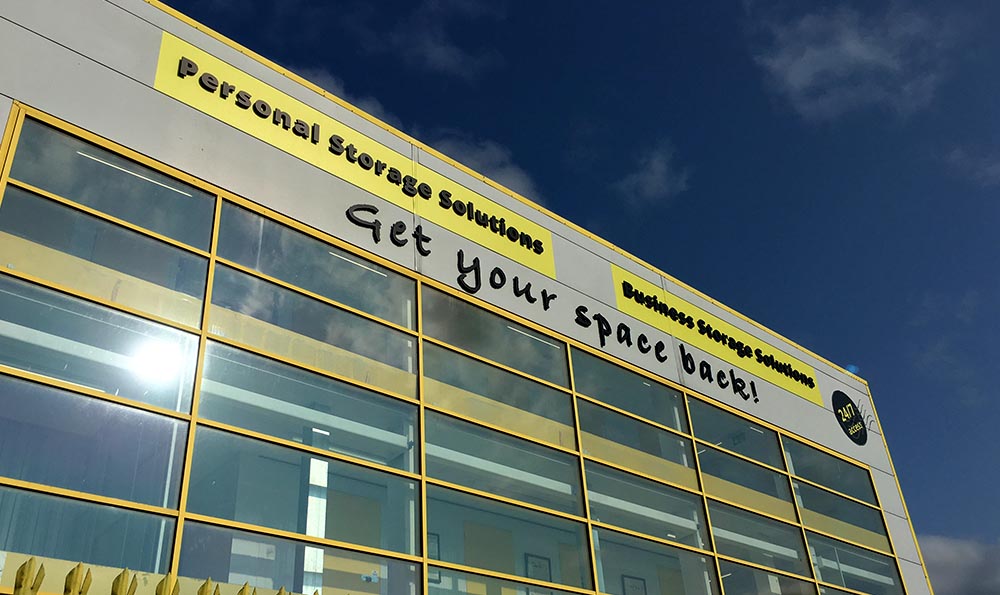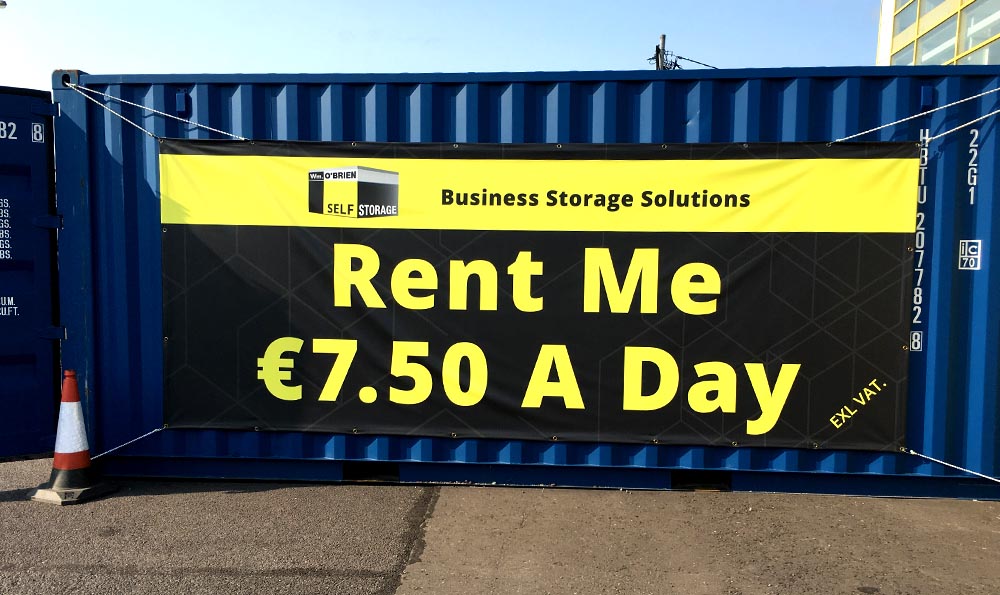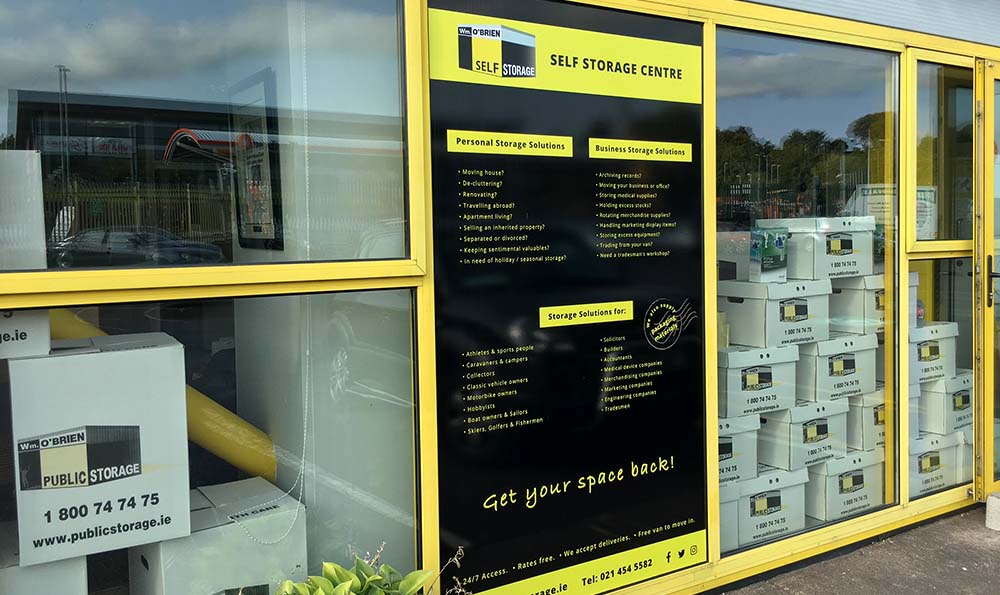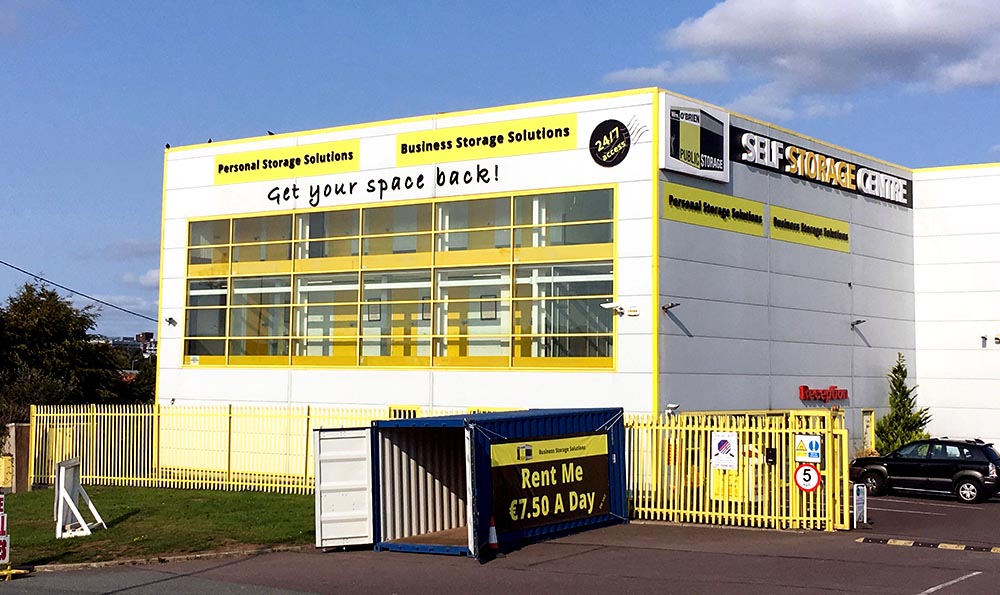 The achievement of these goals is much more than simply putting up a series of signs. The team at Wm. O'Briens Public Storage took some time to visit the B2B premises where a structured brain storming session took place that allowed the team to understand exactly what their message should be – and in this case they realised that they actually had a range of targeted storage solutions that were not being clearly communicated to the public, namely Personal Storage Solutions and Business Storage Solutions – and each of these in turn facilitated additional messaging to targeted customergroups as appropriate.
The thought provoking session at B2B Signs proved to be a game changer for the business from a signage perspective as according to Vincent Bartley they began to truly understand, and appreciate,the importance of different levels of signage that help to reinforce the brand message in different ways to maximise customer engagement.
The psychology of the messaging as it would be perceived by potential customers began to become clear, and this in turn got the business thinking about how they could use the entire building to create customer focused messages that would engage with all who saw the signs. As part of the process, the tag line "Get Your Space Back" was agreed to accompany the new signs at the front of the building as this simple message summarised the Unique Selling Proposition of the business in a very effective way.
To ensure the team at Wm. O'Brien Public Storage were fully onside with the signage suggestions a full set of sample signs were superimposed onto an image of the existing building so they could get a clear picture of what the completed project would look like. A dedicated graphic designer and project manager were assigned to the project and this ensured that the project was delivered on time, and within budget.
Vincent Bartley says that the business is absolutely thrilled with the increase in the level of enquiries being received since the new signage was installed and they are truly delighted that they took the time to check their message with Vincent Scanlon and the team at B2B Signs who certainly delivered a first class service that continues to show benefits to the Wm. O'Brien Public Storage business