Based in the popular Victorian Quarter at MacCurtain Street in Cork, Gallagher's management had been aware that their message wasn't optimised. They had engaged a designer to recreate the logo for the business. They came in touch with us among 4 other sign companies that were being asked to quote for the signage project involved.
We looked at the project and had some reservations about the ability of the new logo to fully reach the potential of the target market. It was clear to the Owner from our discussions that we had much more to offer than just a quotation for the work.
Upon receiving the contract we engaged with the Owners and the key staff to understand the target audience. We identified 3 main pillars to the business and we submitted a revision of the draft new identity which we felt nailed the representation of the brand required in this case.
What's interesting about this case study is that pictures shown to people of the "Before" don't appear too bad to the man on the street. So what makes a pub different to another? What you offer inside, with the strengths that the business performs to, we believe should be represented as articulately as possible on the outside. It isn't always easy and any number of designers would offer a different solution, with different interpretations. But we don't design for "nice", we design for a technical objective that has been explored and we look to achieve that particular purposeful bullseye in the resulting design.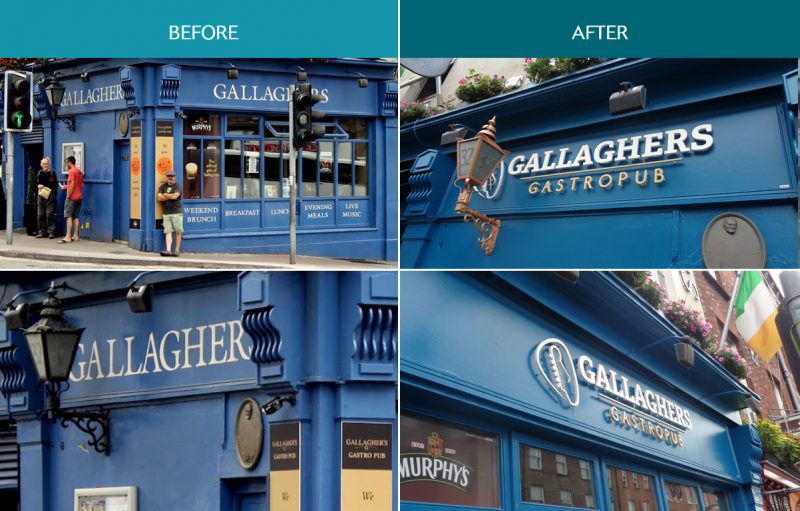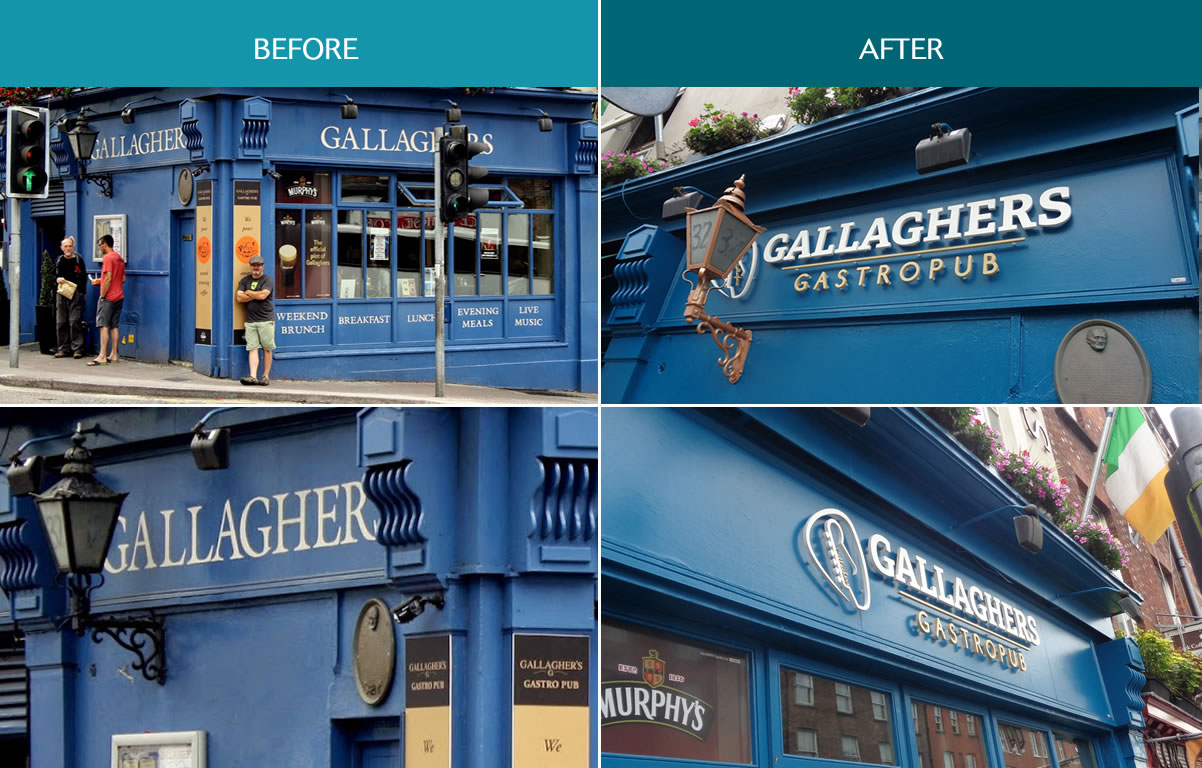 We manufactured raised letters to very particular agreed colours and we also produced ancillary supporting event and menu signage. Our team installed the letters and lights professionally and the visible change was impactful right from day 1.
The change in the signage, supported with a renewal of the painting and the sign lights, made an extraordinary difference to the results of the business. The 3 pillars identified, music, food and pub impacted the target audience with a much improved hit rate. Footfall increased noticeably and the shoulders to the peak seasons stayed at high levels for much longer periods.
The costs involved were recouped with an impressive short payback period, in terms of increased turnover and the quality of the materials used will pay dividends for years to come.
We recommend you go try the food, have a gin or a pint and enjoy the music. It's a fabulous venue, run by lovely people, and we thoroughly enjoy working with them. They deserve their success.